Is Your Kingdom Shaking Today?
June 28, 2012, 11:42 am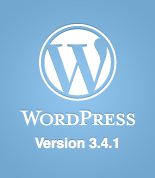 The Supreme Court, much to the disappointment, angst, and general despair of all opponents of universal healthcare, let the individual mandate, and President Obama's signature healthcare plan, stand. As someone who appreciates freedom of conscience and freedom of choice, I was hoping that the individual mandate would not stand. I was hoping that the government really doesn't have the right to force us to purchase things. I desire to be a citizen, not a subject. I believe in limited government, and I don't believe this decision furthers limited government.
I wanted to state what I believe right up front so that everyone understands my perspective. I don't believe this decision is a good thing. However, honestly, I'm not too concerned about it. So the world is getting a little darker (at least it is if you read the many, many pundits who believed that the mandate must fall or the world must end). I have a simple question to ask my fellow Christians, "What do you expect?" Biblical prophecy clearly states that the world will get darker in the end times. This is not a defeatist attitude. We will always participate. We will always fight in the political and legal arena for that which we believe in. Even after this court decision, we will be energized to accomplish through the elections what could not be accomplished in the courts. We will pray mightily for our nation and for our world. But at the end of the day, I am going to sleep well. The Kingdoms of this world are still becoming the Kingdom of our Lord and of his Christ. I build on a Rock that cannot be shaken.
I wasn't going to write about this Supreme Court decision today, no matter what happened. But I felt a nudge from the Lord to address the topic in order to release peace and rest. I wanted to remind people that we live in a Kingdom that has a supernatural economy. Jesus wasn't joking when he said, "But seek first his kingdom and his righteousness, and all these things will be given to you as well" (Matthew 6:33 NIV). This clearly means that no matter what happens, the people of God can stay in peace and rest. They will prosper no matter how dark the kingdoms of this world become. Jesus taught this truth clearly:
"Therefore everyone who hears these words of mine and puts them into practice is like a wise man who built his house on the rock. The rain came down, the streams rose, and the winds blew and beat against that house; yet it did not fall, because it had its foundation on the rock. But everyone who hears these words of mine and does not put them into practice is like a foolish man who built his house on sand. The rain came down, the streams rose, and the winds blew and beat against that house, and it fell with a great crash."(Matthew 7:24-27)
I felt a nudge from the Lord to convey this truth to God's people today, so I logged in to my WordPress account to write this post, and found out that update 3.4.1 was waiting for me to install. For those of us who hang around MorningStar Ministries and the prophetic ministry of Bob Jones, this is almost hilarious. God has used the number 341 for years to encourage Bob and MorningStar about the prosperity and peace that God is releasing to his people. The Lord has used this number as a metaphor for prosperity for so long that we cannot see the number without seeing God's promises of prosperity. It is that obvious to us.
When I logged in to my account, this message greeted me:

As I logged in to write this post, I realized that there were going to be people today whose faith needed to be updated. Well, the Lord used a transparent metaphor to remind me just where the update needs to take place. We need a faith update. The Lord is making certain that fear for our economy, personal liberty, or political ideology will not drag us down. We can live on Rock-solid faith. If you are shaken by the Supreme Court decision, you need to update to his Word 341. He plans to release prosperity to his people. If you build on the Rock you cannot be shaken.
If your kingdom is shaking today, you have an opportunity to see where you are building incorrectly. If you feel angst or fear, if you feel a lack of peace, you need a faith update. Update to 341. Those who do will realize that we live in exciting times.
"Arise, shine, for your light has come,
        and the glory of the LORD rises upon you.

See, darkness covers the earth
        and thick darkness is over the peoples,
    but the LORD rises upon you
        and his glory appears over you.

Nations will come to your light,
        and kings to the brightness of your dawn. (Isaiah 60:1-3)
——————————————————–
Subscription Notice: I have found that the most dependable way of notifying subscribers of a new post is through email. So I have added an email subscribe option below. Just add your email address and click subscribe (you will receive an email asking you to confirm your subscription—so check your spam folders if you don't). You will receive an email alert whenever I publish an article. Your emails will be used for no other purpose.
Share on Facebook