Revival Tides Are Rising
January 10, 2013, 3:43 am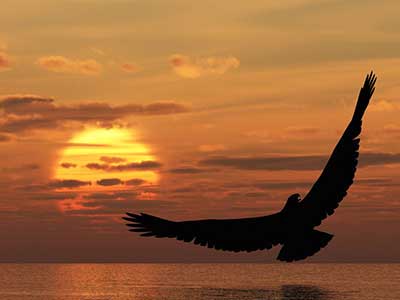 Back in May of 2010 a prophetic friend got a word for me. That word was that the tide of grace was coming in. His actual words were, "I heard the Lord say, 'The tide is rising and it's the tide of grace and great grace.'" He added, "It's almost like in the past we could push so far and the tide comes so far and then it goes back and it just never quite breaks through.  It just never quite overtakes the boundary that we're used to. I saw the Lord remove that boundary."
The reason this word is important is that it wasn't just for me, and it is a now word.
When my prophetic friend gave that word, he called me forward as the first one he saw it for in the room, but he saw it for everyone in the room. We were all part of the same ministry stream, but I believe the application spills beyond our stream to those who have experienced the same type of thing.
I also believe this is a now word. It is for this time. Let me tell you why I believe this.
My congregation is holding a regional conference next week. Rick Joyner, from MorningStar Ministries will be here, as well as other leaders in our ministry stream (information is available at www.revivaltides.com). When I was casting around for a name for the conference, I did not remember the prophetic word I received back in 2010. I was seeking a title to the conference that would encapsulate what the Lord was saying. I felt a release of grace was coming that would help revive us, but when I began to think of conference titles with the word revival in it, it seemed like all the good ones had been taken. Then the Lord dropped Revival Tides into my spirit, and I named the conference the Revival Tides Are Rising conference. I was happy I had found our conference name.
Then, on Monday of this week, the Crimson Tide rolled into South Florida and demolished Notre Dame in the nationally televised BCS Championship game. To say the Tide rolled in is an understatement. If you are were not an Alabama fan, the game wasn't all that fun because there was no drama. Alabama took an early lead and built it into a 42-14 victory. They dominated the game.
A few days after the game, another prophetic friend let me know that she believed the game was a message to us. She said, "The tide is coming in." Then she tied what she said to our conference next week.
I thought that was all pretty interesting, but didn't put everything together until the Lord nudged my wife, Dawn, about this. He reminded her of the 2010 word to me. Of course, when she looked it up, we began to see that the Lord was up to something. Back in 2010 he gave us a word about the tide of God's grace coming in and breaking through all the boundaries. We are holding a conference with that same theme, and this week Alabama, the Crimson Tide, punctuated it all with its decisive win in South Florida. I believe the Lord is up to something.
I am really looking forward to see what he begins to unleash. I know our conference is part of it, but I also know that the Lord is splashing his grace around on the body of Christ right now. It is an important time. If you have time next week (January 17th-19th), you may want to come to our conference. You might get wet.
www.revivaltides.com
——————————————————–
Subscription Notice: I have found that the most dependable way of notifying subscribers of a new post is through email. So I have added an email subscribe option below. Just add your email address and click subscribe (you will receive an email asking you to confirm your subscription—so check your spam folders if you don't). You will receive an email alert whenever I publish an article. Your emails will be used for no other purpose.
Image credit: Sergey Galushko / 123RF Stock Photo
Share on Facebook