The Last Enemy Falls
March 13, 2013, 1:35 pm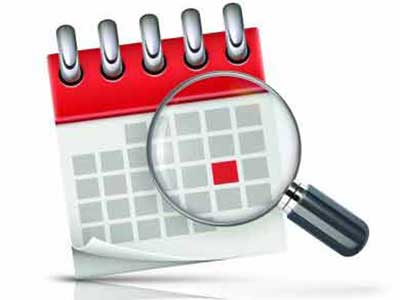 I don't remember being concerned about my execution date. I just knew it was coming. The leaders had decided that it was best that I die. I knew I had not committed some noteworthy crime, but I also knew that this fact didn't matter. They had planned the execution, and they intended to go through with it. Apart from the fact that they planned on killing me, everything else seemed normal. I wasn't even confined, but I did have an appointment that I had to keep.
The day of the execution came. I kept my appointment and walked to the appointed place. The leader was there, and so were his executioners. However, things took a difficult turn for them when I looked at them and said, "This isn't going to happen." As I spoke these words, everyone in the room became painfully aware that I was far better armed, and far better trained than anyone else in the room. Everyone knew that they could not force me to submit to their plans. They could not even hinder me. I turned and walked away from them, knowing they had no authority over me.
That is the dream that I had last week Friday. It is about our authority over death.
Death has reigned on this earth since Adam and Eve fell into sin. Every person born in previous generations, with very few exceptions, has died. Those of us who are still alive are walking around under a death sentence. There is a date marked on a calendar that we cannot see. We walk around living our lives as if everything is normal, just like in my dream, even as the day of execution draws near. This is an appointment that few have been able to avoid.
However, that will change. In 1 Corinthians 15 the Apostle Paul states that Jesus must reign at the right hand of the Father until all of his enemies are put under his feet. Then Paul teaches us about Jesus' last enemy: "The last enemy to be destroyed is death" (1 Corinthians 15:26 NIV).
Before Jesus returns, death will be dethroned. Jesus must sit at the right hand of the Father until he puts all his enemies under his feet. As the head of the Church, Jesus is guiding and directing us to batter down the gates of hell. The kingdoms of this world will become the Kingdom of our Lord, and of his Christ. The Church, at Jesus direction and using his authority and gifts, will put all Jesus' enemies under his feet. Jesus will not return until every last one of his enemies is vanquished. At a certain point, death will be the only remaining enemy; then death, too, will fall.
My dream was about death's fall. One day in the future, hopefully the not-so-distant future, a generation of Christians will wake up to find that they have more spiritual authority and more spiritual power than death. They will realize that Jesus has given them so many spiritual weapons, and has trained them so well, that they no longer have to submit to death. They will gladly and victoriously say to death, "This isn't going to happen anymore!"
When will this happen? Before Jesus comes again. He will remain seated at the Father's right hand reigning until the last enemy is defeated. I believe he gave me the dream to let me know that he has been training his Church so well, that even though they might not realize it, they are gaining the authority and equipment necessary to defeat death. One day they will be confronted with death, and realize that they do not have to put up with it anymore. On that day, death will fall, and the stage will be set for Jesus' return.
The Lord gave me a dream to let me know this is on his agenda. I saw death fall. The day is scheduled on the Lord's cosmic calendar. I am praying that day come quickly.
——————————————————–
Subscription Notice: I have found that the most dependable way of notifying subscribers of a new post is through email. So I have added an email subscribe option below. Just add your email address and click subscribe (you will receive an email asking you to confirm your subscription—so check your spam folders if you don't). You will receive an email alert whenever I publish an article. Your emails will be used for no other purpose.
Image credit: ladyann / 123RF Stock Photo
Share on Facebook