Unless You Also Repent
April 18, 2013, 5:47 pm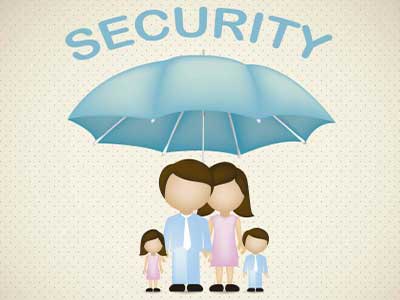 "Unless you repent." Jesus repeated these three words twice while speaking to a crowd of his followers. He spoke them the first time while referring to the actions of a homicidal maniac who had murdered tourists who had come to a special event. He spoke them the second time while referring to people who were victims of an industrial accident at a work site. Since we have been traumatized by similar events this week, we should probably pay attention to what Jesus said about them.
We can find what Jesus said in the book of Luke, chapter 13.
Now there were some present at that time who told Jesus about the Galileans whose blood Pilate had mixed with their sacrifices. Jesus answered, "Do you think that these Galileans were worse sinners than all the other Galileans because they suffered this way? I tell you, no! But unless you repent, you too will all perish. Or those eighteen who died when the tower in Siloam fell on them—do you think they were more guilty than all the others living in Jerusalem? I tell you, no! But unless you repent, you too will all perish." (Luke 13:1-5)
While Jesus was meeting with a group of people, someone decided to let him know the latest headlines. The Roman governor of Judea once again demonstrated his brutal nature by viciously attacking pilgrims in Jerusalem. It was a shocking and unexpected attack that would have grieved the nation. Rather than raging against the perpetrators of the massacre and calling for justice, Jesus directed his listeners toward the fragile nature of life.
To consolidate his point, he told about the tragedy in Siloam. We have no other description of this event, but some believe this was a construction accident, and that the majority of those who died were workers who were building the tower. Again, this was a shocking event that would have grieved the nation because of the orphaned children and widows left behind by this tragedy. Rather than attempting to assign blame for the accident, Jesus again directed his listeners toward the fragile nature of life.
Why did Jesus do this? We live in a world where bad things happen. Homicidal maniacs, industrial accidents, and myriads of other threats and diseases are always threatening to strike down friends and family. These things happen to good people, people we enjoy as friends, family, and neighbors. They can also happen to us, unless we take the necessary steps to protect ourselves and our families. That necessary step is repentance.
Repentance is an oft misunderstood word. People don't like it all that much because it conjures up images of froth-mouthed preachers slamming pulpits and condemning sinners. Images such as that do not have a whole lot to do with repentance. The Greek word that is translated "repentance," literally speaks to a change of mind. When Jesus uses it in Luke 13, he is calling on his listeners to turn their minds away from their self-reliance, to repent of their lack of God-focus, and to agree with God that they desperately need him for life and protection. That is the repentance of which Jesus spoke. The wondrous thing about this repentance, this agreement with God, is that it can protect us while we live in a world where bad things happen. It can stop us from perishing in events caused by homicidal maniacs, negligent building owners, or the myriad of other threats we face in this world.
I was once walking down the streets of St. Petersburg, Russia with a friend of mine during a Spring thaw. I wasn't very comfortable walking down the street we were on, because workers were clearing ice from the roofs of the five and six story buildings on that street. When I asked about it, my friend, who lived there, told me that it was common for large chunks of ice to fall unexpectedly from the buildings during a thaw. He explained that many people had been killed in this way. The workers were making certain that this street was safe.
We walked back on that same street a bit later that day. Since the workers had already finished the street, I didn't feel uneasy about the ice. As my friend and I were walking down the street, he was telling me a story about some ministry he had done in India. The story included a particular van that they had used in India. Just as he was telling me this story, one of those exact vans passed by us in the street. This so surprised him that he stopped short, thrust out his arm, and pointed at the van in amazement. He stopped so quickly that I almost ran into him, and had to stop abruptly to avoid him. Just as I was turning my head to look where he was pointing, a massive chunk of ice slammed onto the sidewalk right where we would have been if he had not stopped so abruptly. The chunk was easily large enough to have killed us both. If that van had not gone by right then, we would have become two more victims of a senseless tragedy.
Why did we receive such obvious protection where others had not? I cannot speak to their stories, and would do them a disservice if I tried. I only know our stories. Both of us were walking in repentance. We understood our vital need for God's protection in our lives. This is not about religion, sincerity, or merit. It is about humility agreeing that we cannot do it on our own. Because we had repented in this way, we did not perish.
Obviously, I do not know the people who have been killed and injured in our most current tragedies. I do not know their stories, nor do I pretend to know their stories. I am grieved and horrified by their senseless loss. My heart aches for those who have lost loved ones, and for those who have to experience a long healing process. If I think about it too closely, it is overwhelming to me and my heart becomes heavy with sorrow. I recognize that some are heroes who put their lives in harms way in order to save others. I am not thinking about them as I write these words, nor would it be appropriate to do so.
Instead, like Jesus, I am pointing in another direction. I am pointing at you. The losses we have experienced this week remind us of how fragile our hold on life can be. Jesus' prescription for certainty still rings through the centuries, "Unless you repent, you too cannot be certain that life's uncertainties will take you out. However, if you agree that you desperately need God's help and protection, he will give it." That is a lesson we can take to heart.
——————————————————–
My sympathies and my condolences to those who are mourning this week. The Lord can lift heavy burdens. The same Lord who would not let his listeners speculate about the moral or spiritual qualities of the victims of tragedy, also reached out to those who grieved. His invitation still stands, "Come to me, all you who are weary and burdened, and I will give you rest" (Matthew 11:28).
——————————————————–
Subscription Notice: I have found that the most dependable way of notifying subscribers of a new post is through email. So I have added an email subscribe option below. Just add your email address and click subscribe (you will receive an email asking you to confirm your subscription—so check your spam folders if you don't). You will receive an email alert whenever I publish an article. Your emails will be used for no other purpose.
Image credit: grgroup / 123RF Stock Photo
Share on Facebook