Enjoying God Moments
May 1, 2013, 10:27 pm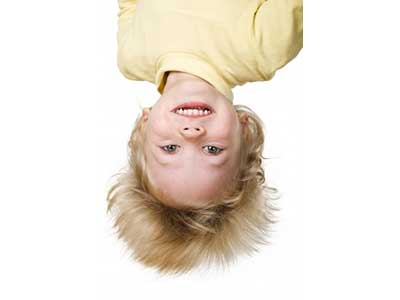 Last night I was taken aback by God. It was one of those moments that I knew he had done something, I just couldn't figure out why.
Here is what he did: Several weeks ago I decided to buy an intermediate pair of boots (that's Cowboy boots for the truly discerning among us). I have a couple pairs of really nice boots, and one really grizzly pair of work boots that have paint, mortar, dirt, and all sorts of stains on them. I don't have anything in-between, and I was wearing the nice boots way more than you should wear dress boots. So I decided to get a low end pair for everyday use. Here is where things get interesting. As I checked the boot maker's website, I found a low end pair of boots that met my needs. However, as I perused their styles, a nice pair of smooth ostrich skin boots caught my eye. As I checked things out, I noted that the ostrich skin boots were twice as much money as the other pair I was looking at. So I decided against the ostrich, found a vendor that had the cheaper boots at a reasonable price, and placed my order.
I received the boots yesterday. Actually, I didn't receive the boots I ordered. That's what took me aback. I received the boots I had decided not to order. When I opened the shipping package, I found myself staring at the smooth ostrich skin boots that had caught my eye. I actually sat speechless for a few moments. When Dawn noticed my rather dumbfounded expression, she asked what was up. When I explained, she asked me to check to make sure I hadn't accidentally ordered the ostrich boots. I knew I had not, but I quickly verified that I had ordered and paid for the other, much less expensive boots.
The truly amazing thing is that the vendor could not have known I had even looked at the ostrich boots. And with hundreds of styles and options, it is impossible to believe that they just somehow accidentally grabbed the exact pair I had been looking at. That is why I was amazed.
Dawn commented, "I guess the Lord wanted you to have those boots." Yeah, I guess.
Of course, I sent an email to the vendor to alert them to the switch. I am still waiting to hear back from them. But no matter how this turns out, I recognized that the Lord was doing something. I just wanted to figure out what. This morning he gave me a vivid dream that helped me understand.
In the dream, Dawn and I were sitting next to each other as passengers on a large aircraft. After we had taken off, and had been in the air long enough to attain cruising altitude, the pilot announced over the intercom that we had just now received permission to take off. He obviously thought this was humorous. In fact, to punctuate this fact, he put the aircraft into a roll and dive just to play around a bit. At the end of the dive he continued the roll so that we flew upside down for a brief period. I remember thinking apprehensively, "Don't do that!" as I felt my hair following the direction of gravity. The captain righted the plane, and then just for fun, flew upside down again.
When I woke up, I remembered how real the dream felt, and I remembered the pilot's playful nature. That's when I realized what the boots were all about. The Lord was having fun. He enjoyed turning my world upside down for a few seconds as I struggled to comprehend how I held the ostrich skin boots in my hands. I have no doubt that he enjoyed himself a great deal at just how incredulous I must have looked, and I believe he enjoyed it when I knew he was up to something. He was enjoying one of his kids.
We really need to hear this message. We live in dire times. The world is getting to be a dark place. But I don't believe our Captain is one bit concerned. He is so far ahead of this game, that his plans are already in flight before those on the ground, those who look at things from the natural perspective, even know he has taken off. He is so far ahead of the game, he can even afford to have a bit of fun with those who are going along for the ride.
This is an encouragement to everyone who has been so focused on goals and purposes that you have forgotten to enjoy the relationship we have with our Captain. Last time I looked, the joy of the Lord was still our strength. Give him some room the turn your world upside down for a few moments today. He might just surprise you.
——————————————————–
Subscription Notice: I have found that the most dependable way of notifying subscribers of a new post is through email. So I have added an email subscribe option below. Just add your email address and click subscribe (you will receive an email asking you to confirm your subscription—so check your spam folders if you don't). You will receive an email alert whenever I publish an article. Your emails will be used for no other purpose.
Image credit: seenad / 123RF Stock Photo
Share on Facebook