More Storms Coming
May 21, 2013, 12:01 pm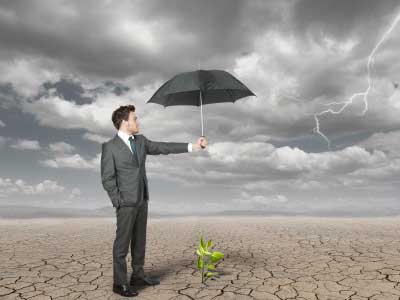 My last post was about the power that intercessory prayer has released over weather systems this spring. At the time of the post, we had a year-long lull in tornado activity; a lull that was unprecedented since the record keeping started back in 1954. I was, and still am, excited that God's people have stepped into intercessory authority. However, this is a war. We can never take the armor of God off, and we can never step off the walls, or the violent counter attacks that Satan is capable of unleashing may sweep us away.
In my last post I wrote (you may read the whole thing HERE):
I want to encourage all the intercessors to continue the good work. Even as I write this, severe storms are forecast for Oklahoma and Texas today. The prayers prayed in advance are having an impact, but we can also pray during the events and cut off Satan's plans to kill, steal, and destroy. That is our job description, and our privilege.
Satan has truly been working to steal, kill, and destroy. Last Wednesday's storms and tornadoes in Texas were awful. Six people died and dozens were injured. Yesterday's tornado in Moore, Oklahoma was truly horrific. At least 24 people have died, many of them children at a local school. The grief and pain is unimaginable. My heart, my sympathies, and my prayers go out to all those who have suffered loss in these storms.
As intercessors, we may mourn with those who mourn, but we must also stay on the wall and do what we can to bring protection to our areas of influence. We may shed tears, and help in whatever way we can, but we must never forget our primary role, using the authority that God has given us so this does not happen again. We must intercede for our geographic areas. We must raise hedges of protection for the most vulnerable among us. And we must do it now, because more storms are coming.
The Lord has spoken to us about the tornado season this year. He didn't give us a lot of details, but he did tell us that tornadoes were going to hit some towns. He then told us that we were to pay attention to the names of the towns that they struck. He said that their names would be signposts along the way.
Last week Wednesday tornadoes struck Granbury, Texas. As I explored the meaning of the town's name, I told Dawn that I really hoped the name—Grand Bury— wasn't pointing to a large death toll in the next tornado strike. Whether that was the intent of the "signpost" or not, yesterday's strike certainly had a large and grievous death toll.
The reason I am writing this alert is found in the name of the town struck yesterday, Moore.
When I researched the meaning of the name, Granbury, I found that the town was named after a man named Granberry, but that he had changed the spelling of his name. In this instance, it wasn't the historic meaning of the  name that mattered, it was the meaning of its current spelling that held prophetic import. In the same way, Moore can mean stately, or noble, that is its historic meaning, but it sounds like "more." That is what I believe this prophetic signpost is warning us about. There are more devastating storms, like those that hit Granbury and Moore, coming.
If you live in an area that is prone to tornadoes, it is time to call special prayer meetings to raise the hedges of protection. If you don't have time for prayer meetings, get on the phone with two or three others and pray in agreement binding any storms from hurting your area of influence. We have authority, but we must use it.
More storms are coming. Satan's agents want to use them to steal, kill, and destroy. We have the authority to take these tools of destruction out of their hands. We must disarm them, or we will see these storms close up and personal. We must disarm Satan so that the youngest and most vulnerable are no longer victimized by his vile schemes.
——————————————————–
Subscription Notice: I have found that the most dependable way of notifying subscribers of a new post is through email. So I have added an email subscribe option below. Just add your email address and click subscribe (you will receive an email asking you to confirm your subscription—so check your spam folders if you don't). You will receive an email alert whenever I publish an article. Your emails will be used for no other purpose.
Image credits: alphaspirit / 123RF Stock Photo
Share on Facebook