Hurricane Warnings
June 19, 2013, 1:43 pm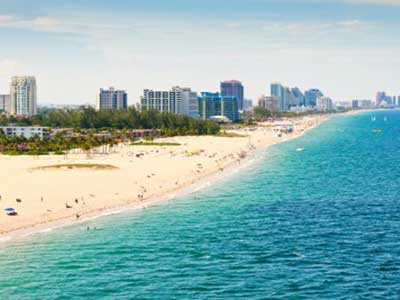 Last week, the Lord indicated that Dawn and I were to visit and pray over three separate beaches in our county. This is the first time in our fifteen year history of praying against hurricanes that he has given us such a directive. My faith is normally modeled upon that of the Centurion who sought Jesus' aid for his servant (see Matthew 8:5-13). When Jesus granted the Centurion's request, the Centurion pointedly told Jesus that he did not need Jesus to come to his geographic location. The Centurion knew that Jesus could provide the aid by simply giving the orders. In the same way, I have realized that when a group of believers gathers together at their place of worship, they can release protection across their area of influence without necessarily going to every location personally. But this year, assuming we heard him correctly, he sent us to the beaches in person.
Why? I don't know exactly, however, I can hazard some educated guesses. First of all, I think he wanted to remind us just how lost our beach culture is. Even though we live in the Fort Lauderdale area, we almost never get to the beaches. I suspect that the Lord wanted to show me what has happened in the years since Fort Lauderdale divested itself of Spring Break. While we are no longer an attraction for Spring Breakers, we certainly haven't lost the sensual indulgence or the immodest apparel which were the hallmarks of that era. In fact, the apparel has become more immodest as the years have gone by. As we walked the beaches, we not only prayed against storms, we also prayed for the many spiritually needy souls whom we encountered along the way.
The second reason he may have called us to the beaches probably has to do with our increased need. We are holding our second prayer meeting of the season this evening, and events on the ground might have changed over the years so that personal involvement is more necessary. The Lord has taught us over the years that the more wickedness a region tolerates, the more susceptible to hurricanes (or other disasters) that region becomes. It's as if our indulgence in sin pushes the protecting hand of the Father away from a region. Satan is looking for any gap that he can send disaster through in order to torment people. He is always seeking ways to kill, steal, and destroy (see John 8:44 and John 10:10). As the Father's hand of protection is pushed away, intercessors must stand in the gap for their region. As that hand of protection is pushed even further away, they must increase their intercessory activity to match the gap between God's protection and Satan's hatred. While we did not have to walk the beaches in the past, it might now be a normal part of our activity, at least until revival and repentance are granted to our region (thus closing the gap again).
In any case, the Lord's direction highlighted something I stated in my last post. We can expect some level of storm activity this season for the South Florida area (as well as other regions). If there were no specific threat, I doubt that the Lord would have sent us to the beaches.
I also have another specific word from the Lord about a strategy that Satan has released against our region this year. I'm not going to explain what that strategy is, simply because we will be dismantling it in tonight's prayer meeting. However, the very fact that the Lord gave us a specific strategy indicates that we are countering some level of increased threat.
We are at a very early point in the hurricane season. The Lord is preparing his troops to bring protection to their areas of influence. I am grateful for every direction and strategy he releases to us. He does not delight in death and destruction (see Ezekiel 18:23). So he helps us stand in the gap for our regions of influence. Pay attention to the strategies he is giving you. They may make all the difference this season.
——————————————————–
Subscription Notice: I have found that the most dependable way of notifying subscribers of a new post is through email. So I have added an email subscribe option below. Just add your email address and click subscribe (you will receive an email asking you to confirm your subscription—so check your spam folders if you don't). You will receive an email alert whenever I publish an article. Your emails will be used for no other purpose.
Image credit: tallyclick / 123RF Stock Photo
Share on Facebook