Very Slow Hurricane Season
September 30, 2013, 4:30 pm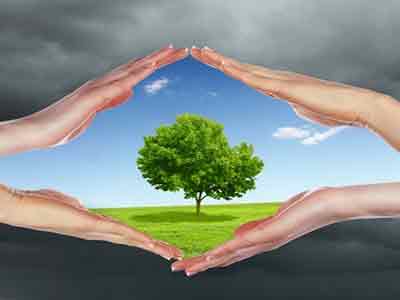 While the hurricane season officially runs from June 1 to the end of November, the season is fast passing by. The main feature of this season is that there have been no main features. Those of you who read this blog regularly, know that I will not declare victory over the current hurricane season until it is over. We have a responsibility to stay on the wall until every threat is canceled. However, I am extremely pleased with what I have seen so far.
Yesterday, in an article in the South Florida Sun-Sentinel, weather-reporter Ken Kaye wrote this about the current season:
October, usually the meanest stretch for hurricanes in South Florida, instead might be relatively calm this year.

The same atmospheric conditions that have so far tempered storms could persist into November, said Phil Klotzbach, the Colorado State University climatologist who develops seasonal outlooks.

"I don't see any significant storm development in any of the reliable global models, and consequently, I expect the rest of the season will continue to be very quiet," he said.

Several forecast teams had predicted the season would see an above-average number of hurricanes and potentially be extremely active. But so far it has been remarkably subdued, with only two Category 1 hurricanes (Humberto and Ingrid). Normally five hurricanes emerge by the first week of October, including two major ones.

"We are working very hard on trying to figure out exactly why the season has been as dead as it is," Klotzbach said. For now, experts say dry air, Saharan dust and wind shear have slowed down storm formation. (see rest of Sun-Sentinel article).
I could tell them why the season has been dead. God's people are learning to stand in authority over these storms. His people have learned to take up the keys that Jesus provided for them, and to turn the keys in the locks that shut down hurricanes. This doesn't mean that we won't see more activity this season, it simply means that we are currently doing a pretty good job, so good in fact, that forecasters are trying to figure out what is going on.
October is a month where we usually see more Caribbean storm development, rather than the Cape-Verde storms which come across the Atlantic. We are praying that we will not see any development this year. However, if something does develop, we have less notice because of the proximity of the Caribbean to the United States. This reminds us to pay attention, and to continue to use our authority to protect life and property through intercessory prayer.
——————————————————–
Subscription Notice: I have found that the most dependable way of notifying subscribers of a new post is through email. So I have added an email subscribe option below. Just add your email address and click subscribe (you will receive an email asking you to confirm your subscription—so check your spam folders if you don't). You will receive an email alert whenever I publish an article. Your emails will be used for no other purpose.
Image credit: nexusplexus / 123RF Stock Photo
Share on Facebook