Walking in Your Vision
October 16, 2013, 3:22 pm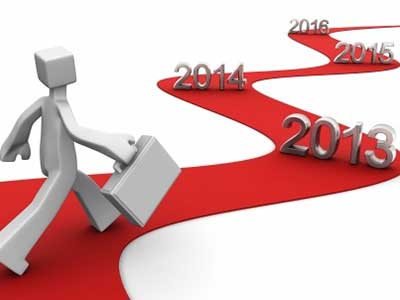 Now is the time to press in for healing for your eyes and your feet. God is speaking about improving our vision, and our ability to walk that vision out. When he begins to speak about spiritual truth, he will often demonstrate it in the natural through physical healing. He is doing that very thing right now.
The Vision
I had coffee the other morning with a friend of many years. He told me about something the Lord showed him while he was at the eye doctor recently. My friend is near-sighted (unable to see far), and has astigmatism. As a result, his glasses are the progressive vision type. However, because he has the type of astigmatism that can actually get better as you age, his prescription is changing. The eye doctor told him that he could tell that his eyes were getting better because of how he had to move his head in order to read. Rather than performing a simple movement to read, my friend had begun, unconsciously, to hold his head "just so" in order to make up for the difference between his better vision and his prescription glasses. If left unchecked, this would have caused levels of physical stress to my friend's head and neck. The doctor, of course, fitted him with a new prescription so that he could once again have a normal range of movement when he wore his glasses, eliminating the stress.
Pay attention, I am writing about more than eye glasses. This is a parable about spiritual vision. As a result of his visit to the eye doctor, the Lord began to speak to my friend about spiritual vision. The Lord showed him how often the body of Christ gets stressed because it attempts to fit itself to an old vision, and how often increased vision (revelation) requires a change in our tools.
When my friend told me this story, he did not know something I had just shared with my congregation on the Sunday before our meeting. I had told my congregation that my eyesight has been getting better.
I have fought the need to using reading glasses since I turned forty lo those many moons ago. When I first noticed the need for reading glasses, I bought some +1.25 glasses from a wholesale store. For those of you who do not know, that level of magnification is like  starter reading glasses. Since that time, about a decade, I have had that same level of magnification. During that time I have persevered and prayed that I would not need to increase the magnification, and would even try not to use them if I could do so comfortably. As a result, I am very aware of what I can and cannot read without reading glasses.
I became aware of a change while I was reading a credit card brochure a couple weeks ago. While I was reading the fine print, it suddenly occurred to me that I was reading the very small print without any reading glasses. I noticed that I could even read the very small print under the boxes where you fill in your details if you want to apply. I was a bit shocked because I haven't been able to read such small print without using reading glasses for quite some time. But now I found that I could.
I was pleased by this change, and did share what was happening with my congregation, but I did not put a spiritual lesson to it—other than encouraging people to press in for healing. Within days the Lord made certain that my friend would not only have a similar experience, but the Lord also made certain that my friend would understand the spiritual point and share it with me.
The message is this: The Lord is increasing our vision. This is going to require some changes on our part.
The Walk
Why will increased vision require change? The problem with increased vision is that it not only helps us see God's plan, but it can also help us see the obstacles more clearly. God's plan is to take us through the obstacles, but that will only work if we don't get consumed by worries about the obstacles.
The Lord wants to help us avoid this trap. He recently told us, "I am healing feet right now." He then explained, helpfully, that it was a sign. He told us that we was going to do this "because people need to walk in a greater level of peace right now. They need to be in peace for what is coming."
Many prophetic people have begun to walk in an increased vision of what is coming. Some of the things that are coming do not look all that pleasant. If you lack peace, you will miss what God is doing as you stress out over perceived problems. If you have peace, you can be used by God to bring relief and refreshing to those around you. So, as God is healing eyesight (vision), he is also healing feet (peace). These two things must go together so that we remain balanced and faith-filled in our walk.
As I wrote at the beginning of the article, press in for physical healing if you have issues with either your eyes or your feet. But more importantly, also allow God to work on your spiritual vision, and to release the spiritual fruit called peace into your life. It will bear even greater dividends as we walk out our visions together.
——————————————————–
Subscription Notice: I have found that the most dependable way of notifying subscribers of a new post is through email. So I have added an email subscribe option below. Just add your email address and click subscribe (you will receive an email asking you to confirm your subscription—so check your spam folders if you don't). You will receive an email alert whenever I publish an article. Your emails will be used for no other purpose.
Image credit: Pei Ling Hoo / 123RF Stock Photo
Share on Facebook