A Fountain of Hope Released
June 14, 2014, 10:03 am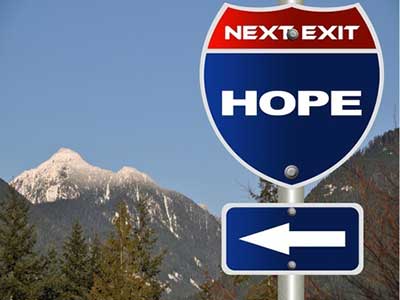 Schools out, literally. I have posted very few things since January because I was teaching a first year New Testament Greek class. As any teacher knows, that first time through takes more time than you can imagine as you prepare and plan the lessons for the first time. Some of you may have wondered if the amount of revelation has dropped off. Actually, it has increased, but time constraints being what they are, those revelations did not make it to this blog during the past three or four months. Hopefully, that will change now that school is out.
Notice that word "hopefully" in the previous sentence. The Lord is beginning to teach us about hope. He has stated quite clearly that he is beginning to release fountains of hope in various geographic locations around the world. He actually told us the number he was releasing. I was a bit taken aback by the apparent paucity of hope fountains. This is a very big world with billions upon billions of people populating it, and I couldn't imagine a limited number of these fountains. However, the Lord also indicated that this was only the beginning.
He also highlighted several other things about hope. It really doesn't take much hope to make a major change in a person's life. He has designed us so that hope has a major impact on our lives, and even on our bodies. He went so far as to show us that many heart attacks are caused by a lack of hope. I don't know about you, but when I hear something like that, my head swims with all the implications. At the very least it implies that when we step into hope, the chemistry in our bodies change to the point that it can impact our arteries, our blood flow, and our hearts. I'll let the biology majors sort all those details, however, the medical sciences have long known that a patient with hope has a much greater chance than those without it. That is why many doctors strive to leave room for hope.
Hope also has a spiritual impact on us. It is the doorway through which love enters a room. When we hope, our love grows. When we hope that even the most messed up, miserable people can be touched by God and his possibilities, our love for them blossoms because we can imagine the incredible potential God has locked inside everyone of his people. As a result we are willing to sacrifice for them in an effort to unlock that potential (the true essence of love is sacrifice, not warm fuzzy feelings). Thus hope can change how we relate to one another.
Hope is vitally important for the world in which we live. Satan plans to steal our hope, but God will thwart Satan's plan. He always does. He is releasing fountains of hope for just this purpose. Satan's kingdom will be shaken by these hope fountains.
The Lord did show us one specific geographic location that, honestly, was breathtaking in its significance. It is a place that is often in the news for the terrorism and bloodshed that constantly occurs there. It is a place where the world has given up hope. As one looks at it, it is in an utterly hopeless mess. But the Lord intends to establish a fountain there. And in so doing, he will demonstrate to the world that his fountains are capable of overcoming utter hopelessness.
I will be watching with anticipation.
And now these three remain: faith, hope and love. But the greatest of these is love. (1 Corinthians 13:13 NIV)
——————————————————–
Subscription Notice: I have found that the most dependable way of notifying subscribers of a new post is through email. So I have added an email subscribe option below. Just add your email address and click subscribe (you will receive an email asking you to confirm your subscription—so check your spam folders if you don't). You will receive an email alert whenever I publish an article. Your emails will be used for no other purpose.
Image credit: 123RF Stock Photo
Share on Facebook