The Kingdom is Smashing Records
December 17, 2015, 11:17 am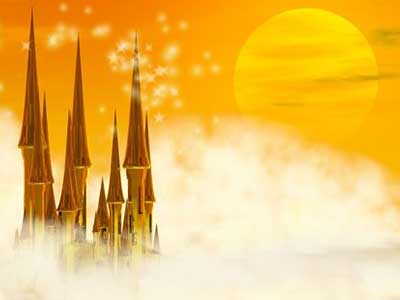 The Kingdom of God is forcefully advancing, and it's smashing records along the way. On November 30th, the Kingdom demolished another barrier that should clearly demonstrate that something significant has changed. Florida has gone ten years without being struck by a hurricane. Since records began being kept in 1851, Florida has been struck by a hurricane, on average, every two years. There was one stretch where Florida was not struck by hurricane force winds for five years. There was another of four years. But those stretches are so rare that the average still stands at one hurricane strike every two years for the 165 years since records started being kept.
The current ten-year stretch is unprecedented, but it has not been unheralded. Since 1998, when the Lord first began to speak to our congregation about the authority he has given us over hurricanes and other weather systems, we, along with many others, have picked up the mantle of authority and diligently applied it to the Atlantic hurricane season. For a brief history on this, please read these posts on this site HERE and HERE (or simply put "hurricane" in the search field on this website to read much more). For a much fuller perspective, click over to Amazon (HERE) and spend $2.99 on the Kindle version of a book* I authored—or order the hard copy— that presents irrefutable evidence that God has called us to advance the Kingdom by taking on hurricanes, other weather patterns, and much more. I have repeatedly stated, in print, video, and by other means that if we use the keys of authority that God has given us, we will be able to impact hurricane patterns. I have travelled to many different countries with this message since 1999, and have written a book about it (and I am currently writing another). The Kingdom of God is forcefully advancing, and this is just one obvious sign of it.
The current ten-year hurricane drought is either a stunning coincidence, an unparalleled stretch of serendipity that just happened to begin as we began training people throughout Florida to take authority over weather patterns, or the Kingdom is advancing. If you realize that our emphasis on this authority was initiated by the Lord in 1998, and that it began with an accurate prediction of the location of hurricane strike, the hurricane's name, and the fact that it would hit by surprise, facts that were so disseminated throughout South Florida in the six months before the storm hit that a local NBC affiliate broadcast an interview about it two weeks before the storm even formed (thus providing absolute historical proof of everything I am writing about it), one would have to be willfully ignorant to ignore God's hand in all of this. His Kingdom is advancing. This ten-year stretch is one of the signs of it.
So I am celebrating the ten-year hurricane drought, while at the same time planning to do everything that I can to extend it to eleven years next year. Since I know that so many other Kingdom-minded people are doing the same throughout Florida, I know that we have a very good chance of continuing the record. Ten years from now, I would love to be writing about the twenty year hurricane drought, but that will only happen if God's people continue to use the Keys of the Kingdom that they have been given.
I am confident that they will not only continue to use those Keys to exercise authority over weather patterns, but also to impact every other area that God's Kingdom must come. Those who violently fight their own unbelief, their own inertia, and their own lack of Kingdom vision will continue to see the Kingdom advance against all obstacles. His Kingdom will come, on earth as it is in heaven.
——————————————————–
* I feel it is important to mention that neither my congregation nor I make any money from the sale of this book. The Lord has clearly shown us that Hurricane Irene was a Jericho event for us. In the same way that all proceeds from the conquest of Jericho were devoted to God, so also the proceeds of any sales are devoted to God. Any profits from sales enable us to give even more copies away.
——————————————————–
Subscription Notice: I have found that the most dependable way of notifying subscribers of a new post is through email. So I have added an email subscribe option below. Just add your email address and click subscribe (you will receive an email asking you to confirm your subscription—so check your spam folders if you don't). You will receive an email alert whenever I publish an article. Your emails will be used for no other purpose.
Image credit: clivia / 123RF Stock Photo
Share on Facebook