Eyes to See, Ears to Hear
June 1, 2016, 11:16 am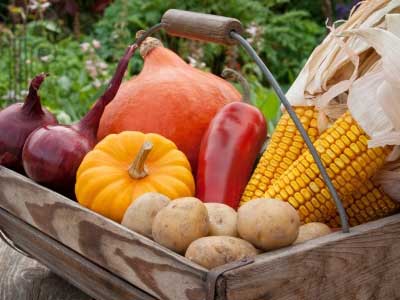 There are times that the Lord is hilarious. One such instance of hilarity is found in Jeremiah 1:11-12. In that passage, the Lord asked Jeremiah what he could see. Jeremiah responded, "I see the branch of an almond tree." In Hebrew, the word for "almond tree" is pronounced "shakad." Then, I presume with a straight face, the Lord told Jeremiah that he has seen rightly, and says, "For I am watching to see that my word is fulfilled." The Hebrew word for "watching" is pronounced "shokade." Remembering that Hebrew originally did not have written vowels, the words would be written like this: almond tree (skd), watching (skd).
You see? That is punny.
In the Bible, the Lord often spoke through puns, parables, and riddles that needed interpreting. We know that. Those of us who believe that the Lord can and does still communicate through some of the dreams we get (but perhaps not through that dream you had after eating a large pepperoni pizza, you know the one, where you are walking through your High School clad only in your underwear), know that he uses images that can be heavy on puns and word images.
Let me tell you about two such images he gave to my wife recently. In one of these picture snippets, she is running through a hospital pushing a covered gurney toward the emergency room. She was aware that she dreaded looking under the sheet to see who was on the gurney. However, when she did finally look, she saw that it was an ear of corn that was filled with worms.
Now, an image like that would normally move us to pray for the corn harvest this year. Since time immemorial, the Church has prayed over the harvest. An image such as that is as good excuse as any to apply some of those prayers to the corn harvest. The Lord works through such things all the time to release the prayers that are needed in a particular arena of need. Since we know that, we use such things as a reason to pray. We view it as good prayer exercise.
Dawn saw the second image about a week later. In that picture she saw a potato patch with a pumpkin in it. Honestly, when she told me about this, I was more than underwhelmed. While I haven't planted pumpkins or potatoes in any garden since I moved from Wisconsin almost thirty years ago, I had no idea what portent a pumpkin in a potato patch could hold.
However, some of you do plant potatoes, pumpkins, or both, and you know what we had to find out through research. It is not good to plant pumpkins and potatoes together. If you do, neither will thrive, and your harvest will be awful.
That is very useful information—if you are planting potatoes or pumpkins. We are doing neither. So again, I have to assume that the Lord gave the image as a bit of a warning about a threat to the potato harvest this year. If so, we need to pray accordingly. We need those potato chips and French fries (and the host of other good things that come from potatoes).
But this is where the Lord's humor makes it entrance even more fully. After he had given Dawn this image, and we and our intercessors had diligently prayed for the harvest of these two vegetables, the Lord reminded us that corn has ears, and potatoes have eyes. Suddenly, we realized that there was a bit more to these messages than a word about the corn and potato harvest (though it is certainly good to pray about them). It is also about our ability to see and hear what God is doing.
That is an important reminder for us, not only in the United States during a rather unsettling election cycle, but wherever we find ourselves (Brexit anyone?). Things are so confused and so unsettled around the world, that we really need the Lord to open our eyes and ears. We need a harvest of spiritual fruit that allows us to discern what it going on, and how to respond to it. The images that Dawn received remind us that we cannot afford a crop failure of true discernment during this season.
So, in addition to the corn and potato harvest (the natural), I have also added our ability to accurately discern the Lord's will (the spiritual) to my prayers during this season. Of course, by writing this, I am inviting you to join me. We need to see. We need to hear. And of course, we need to keep those potato chips coming.
——————————————————–
Subscription Notice: I have found that the most dependable way of notifying subscribers of a new post is through email. So I have added an email subscribe option below. Just add your email address and click subscribe (you will receive an email asking you to confirm your subscription—so check your spam folders if you don't). You will receive an email alert whenever I publish an article. Your emails will be used for no other purpose.
Image credit: coramueller / 123RF Stock Photo
Share on Facebook