Finding the Ark?
May 12, 2010, 9:04 pm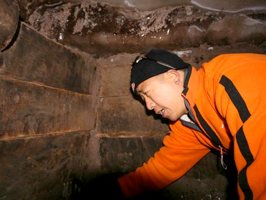 I have received a lot of contacts about the news reports on Tuesday that Noah's ark has been found. A team of Chinese and Turkish Evangelicals has claimed that they are 99.9% certain that they have found the ark. I hope they are correct, but we will not know for sure until further research and exploration is done.
The Lord showed us back in 2007 that the ark would be found soon. I wrote about it on this blog (You can read it HERE). In fact, I wrote an opinion piece for the Sun-Sentinel about the ark at that time because of what the Lord showed us. You can still read that opinion piece on the Sun-Sentinel's site HERE. If that site is ever unavailable, I did reprint the article HERE.
Has the ark been found? Only time will tell. However, when the Lord spoke to Rick Joyner about the ark, he told him that its discovery would have the impact of twenty-thousand anointed evangelists. So, I hope they have found it. If this isn't it, someone is going to find it soon. The Lord has promised.
Share on Facebook