Living Above the Natural
May 17, 2010, 10:24 am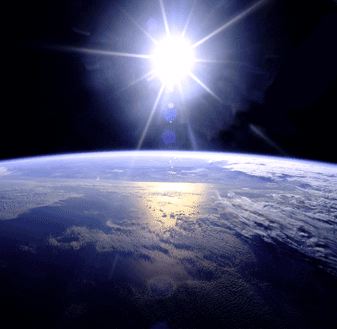 I had a fun time yesterday sharing a message on an important application of grace in our lives. One of the things I have noted in our quest for God's power in our lives, is the common tendency to want to offer advice to those who are seeking healing.
What that often looks like is this: Someone comes for a supernatural touch from God — they want prayer so that they might be healed. A faithful Christian will pray for them using the authority that God has given them. That should end the transaction. The person seeking healing has lived above the natural by seeking healing, and the person who is praying is living above the natural by praying for them. Both parties in this spiritually powerful transaction are living in supernatural grace, and the heavens rejoice. But then it often happens. A bit of supernatural insecurity sneaks in to the person praying.
You see, we have a problem. We can pray for someone, but we often are unable to verify the results because of the nature of the malady. Or, the malady is obvious, and we see no immediate results. Since Christians are people of compassion, and want to help in some way, we are just a bit frustrated at the lack of obvious power. We forget that every spiritual encounter has some level of benefit and power. We forget that we are being trained through every prayer encounter to pray with more authority and power the next time. We forget that perseverance in prayer is often the key to breakthrough. We forget these and myriad other truths because we are frustrated by the fact that we do not often see an immediate, miraculous response to our prayers [Fortunately, there are times that we do, thank the Lord].
We want to help, so we are tempted to go beyond the original intent of the person who is seeking the healing. As a result, without intending to do so, we divert what was supposed to be a supernatural transaction into a natural one. We take a "living above the natural moment" and bring it crashing down into the ordinary.
How? Many Christians succumb to the temptation and begin to offer advice on how to overcome the malady through diet, medication, or some other treatment.
To say that this is inappropriate is a staggering understatement. Never mind that there are well-qualified practitioners of these natural sciences readily available to the one seeking prayer. Never mind that the person seeking prayer could have easily found a nutritionist or doctor who is willing and able to help — and actually has the credentials and expertise to do so with some level of authority. Those are not the most egregious problems with this approach. The most critical problem is that a person who has decided to walk in supernatural (above the natural) faith, is brought crashing down from those heights to the natural by the very person whom they approached for supernatural intervention.
My brothers (and sisters), this should not be.
Unfortunately, I have noticed a growing trend among supernaturally-minded Christians not to entrust themselves to local churches for prayer because of this all-too-common violation. In most cases, the person seeking prayer is far more informed about the condition than the person praying. Yet they will humble themselves and approach a brother or sister in Christ asking for a supernatural touch. When the less informed brother or sister offers unsolicited (and often simplistic) advice on nutrition, medicine, or medical practitioners, the person seeking prayer feels like they have been spiritually abused. Thus, they no longer seek that spiritual touch in the local church where this abuse often occurs. Instead they seek the anonymity of conferences and healing meetings, if they even retain the faith to entrust themselves to any Christian. This unfortunate dynamic short-circuits God's plan for the local church on many different levels.
I have asked the members of our congregation not to offer advice to the people for whom they are praying. I have done this in order to protect the unspoken, sacred contract that exists between the parties in healing prayer. I have authorized every member of the congregation as spiritual referees who are prepared to point out the provisions of this sacred contract when they hear another beginning to offer advice or correction to those seeking prayer. I have done this to protect the individual who is seeking prayer from this sort of behavior, and so that we uphold the sacred nature of the transaction in which we are involved.
I want us to live above the natural. I believe the Lord does also. I also believe, we will see much more authority released as we limit ourselves to the supernatural, and truly depend on supernatural response when we pray for people. That doesn't mean that those for whom we pray will not seek the natural intervention of doctors, nutritionists, etc. It only means that when they come for prayer, we recognize that at that time, and at that moment, we are involved in something on a higher level. Let's not sully it by going where we should not, and need not, go.
Share on Facebook