Submarines on My Mind
June 16, 2010, 5:50 pm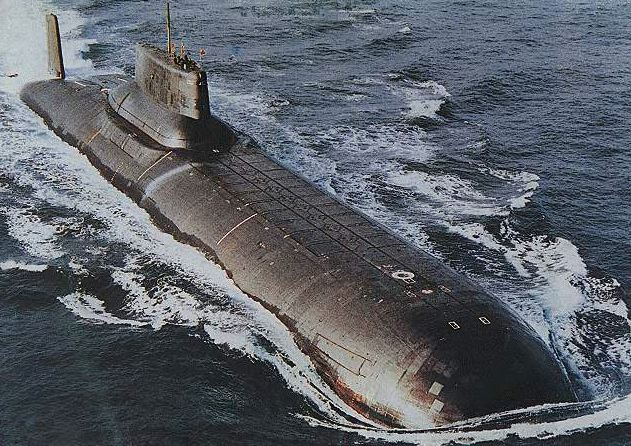 Yesterday I read an article that reported on new tensions that are being revealed between the United States and China. Several high ranking Chinese military and political figures have made strongly antagonistic statements about the United States and its relationship with China. While State Department officials have attempted to downplay the fissure, there is no denying that the Chinese Foreign Ministry pulled in the welcome mat for Defense Secretary Robert Gates. His long-scheduled trip to China was abruptly canceled by the Chinese on June 3. While much of this type of behavior is normal between competing major powers who really don't trust each other, it does demonstrate how fragile our relationships can be with other major players on the world scene.
Perhaps it was because of my ruminations on this issue, that I had a rather odd dream last night. I believe it contains a message about Russia's relationship with the United States, and it did not present a trouble-free picture. In the dream, I was aware that a nuclear submarine had gone up the Potomac River. I woke up with the impression that it was a Russian submarine, but I don't know if that point was ever specifically spelled out in the dream.
As the dream progressed, I had an opportunity to speak to the crew after they were discovered, and after the situation had been peacefully resolved. I thanked the crew for their professional manner. They had been given an assignment, and they had fulfilled that assignment sailing up the Potomac. When they were discovered, tensions understandably flared, and their cool response under intense pressure helped prevent the incident from becoming a tragedy and provocation to war. I remember specifically mentioning that it was good that military people were involved simply because they responded tactically and strategically rather than emotionally. I knew that an emotional response would have resulted in great loss.
I have to admit, I don't often think of international politics, provocations, and all of the thrusts and parries of modern military preparedness. But I did understand that the dream was about the types of tests that our Commander-in-Chief must be prepared to confront. I can't even imagine the response that the discovery of a foreign-flagged nuclear submarine in the Potomac would engender. Let's just assume that it would be an extremely tense, and an extremely dangerous, situation.
I do believe this dream was from the Lord, but I'm certainly not prepared to say that a submarine is going to show up in the Potomac. What I do believe is that nations with competing military interests have taken the measure of our current Commander-in-Chief for the last year and a half, and now may be ready and willing to test him with calculated provocations to gain strategic advantage. Back in 2008 Vice-President Joe Biden famously prophesied that the world would test President Obama just like they tested President Kennedy. I believe the dream portends this type of testing.
How does one respond to such provocation? One must respond to any provocation calmly, firmly, and with strategic and tactical vision. If world events or deliberate provocations are about to test our president, we must pray that he and his advisers have the wisdom and ability to avoid emotional responses in favor of a calm, tactical and strategic vision.
Many people doubt that our president has the ability to respond in such an appropriate fashion. Perhaps on his own he does not. But if we undergird him with prayer, the Lord may have continued mercy on our president and our country.
————————–
UPDATE (Thursday Morning)
I posted this article some time before 6:00 PM last night. When I was on the Sun-Sentinel website this morning, I noticed they posted a story at 6:19 PM last night entitled, "Boater Chases Mysterious Periscope." You can read it HERE until the link expires. I guess I'm not the only one with submarines on his mind.
Share on Facebook