They Oppose Themselves
June 23, 2010, 11:43 pm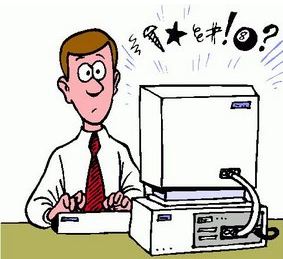 A friend of mine mentioned a particular email making the rounds about President Obama. The email encourages Christians to pray an imprecatory psalm over President Obama. I have seen the email because several other friends of mine have forwarded it to me. It says something about praying for our president biblically, then it references one of the imprecatory psalms. Imprecatory psalms are those psalms that curse the psalmist's enemies ("May their house be desolate" etc.). They were written by Old Covenant people who directed them at God's enemies under the Old Covenant. The New Testament's "Love your enemies" and "Pray for those who persecute you" (see Matthew 5:44) had not yet been spoken by Jesus. In the New Testament, things have changed. Because we now have the Holy Spirit, we can pray for our personal enemies. That doesn't mean that it is wrong to ask  God to hinder the actions of evil people. However, we do not curse the people, and we pray that God will change their heart toward him and salvation—as he did for the Apostle Paul.
When I received the emails that mentioned the imprecatory psalms, I understood they were sent in jest by people who are frustrated by some of the policies and plans of our president. Since I also know the character of the individuals, I know they would never pray against our president in the sense of releasing a personal curse. They understand that they must pray for kings and all those in authority, and that they owe honor to whom honor is due. That doesn't mean they pray that God bless all of any president's policies. They pray instead for his personal protection, spiritual blessing and insight, and that our president have wisdom to lead our country.
My friend with whom I had the conversation about the imprecatory email, had recently had to work with someone who has a problem honoring our current president. In fact, the man obviously disrespects him. My friend was so concerned about this that he spoke with the gentleman and told him that he was only hurting himself. Anyone who understands sowing to please the sinful nature, and from that nature reaping destruction (see Galatians 6:8) understands why dishonoring our president, no matter how much we disagree with his policies, is not good for us.
The scripture my friend mentioned to to the man was 2 Timothy 2:24-25 in the KJV:
And the servant of the Lord must not strive;
but be gentle unto all men, apt to teach, patient,
In meekness instructing those that oppose themselves;
if God peradventure will give them repentance to the acknowledging of the truth.
The servant of the Lord is to instruct those "who oppose themselves." That isn't quite how the NIV puts it, but the King James Version's translation certainly makes you sit up and notice. When we are involved in things contrary to sound doctrine, we oppose ourselves. When we disrespect and disparage one whom God has called us to honor and intercede for, we oppose ourselves. When we gossip and tear down, we oppose ourselves. When we live contrary to whatever is biblically correct, we oppose ourselves.
There are many ways that we can do this, but I will stick with the theme at hand: honor. Let's not oppose ourselves through tearing down our elected representatives. It is certainly appropriate to pray for the defeat of policies with which we disagree. It is appropriate to pray for the reversal of decisions and actions that we believe hurt rather than help our nation. Since we are a constitutional republic, it is very appropriate to inform others of our beliefs about bad policies, laws, actions, or decisions that our elected representatives are involved in. But it is not appropriate to pray imprecatory psalms over our elected representatives or personally deride them. Instead, let's pray for them and for their salvation. Let's pray for their growth in wisdom and integrity. Let's pray that God raise them up as leaders who are a blessing for our land. In that way, we will not be opposing ourselves.
Share on Facebook