Continuing in Prayer for the Gulf
July 19, 2010, 11:01 pm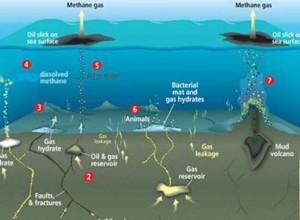 If you have been keeping up to date on the Gulf oil spill, you know that the cap is still holding even though it is leaking slightly. Obviously, this highlights the continued need for prayer. We do not need the pressure to increase to the point that this cap is blown.
Another concern is the methane gas concentration in the Gulf of Mexico that has been detected. The Lord has shown Bob Jones that the methane gas is an issue over which the church must take authority so that it doesn't cause major problems. Methane, is of course, poisonous to sea life. So when we hear reports that methane concentrations in the water are a million times higher than normal, that is very bad. It would also be catastrophically bad if concentrations of the highly flammable methane exploded. I'm sure there are all sorts of scenarios, real and imagined, keeping some folks up at night. However, those who know their God don't have to stay up at night worried about what comes next, rather we can pray confidently with the authority he has given us to avert any potential negative outcome.
Please step up to the plate and pray. We are still not done with this thing.
Share on Facebook