Fiona?
September 3, 2010, 6:42 pm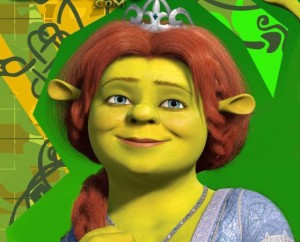 From the "What were they thinking?" department. The National Hurricane Center retired the name Frances in 2004. They replaced it with Fiona. Those of us with spiritual insight immediately asked the key question, "If you name a tropical storm Fiona, can a Shrek be far behind?"
Fortunately, Fiona hasn't been the ogre her name portends. Her ears, however, remain interesting.
Update on Earl: Hurricane Earl's hurricane force winds remained off shore as it approached North Carolina. It is now only an 80 mph category 1 storm, and appears poised to miss the United States mainland completely.
Someone contacted me about the post on Earl and asked if I meant to write "Wind Shear" instead of "Wind Sheer." Wind shear occurs when contrary winds shear the top off a storm and prevent the storm from developing. I asked people to pray for wind sheer, a clear misspelling of the word shear. However, sheer is a word that means "to swerve or change course." I submit that although I may have missed the mark on shear, God answered the prayers for sheer.
The change of course is obvious in Earl's path as it sheered away from shore: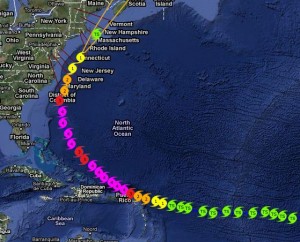 Share on Facebook