You Know You're Having a Bad Week When . . .
October 13, 2010, 12:15 pm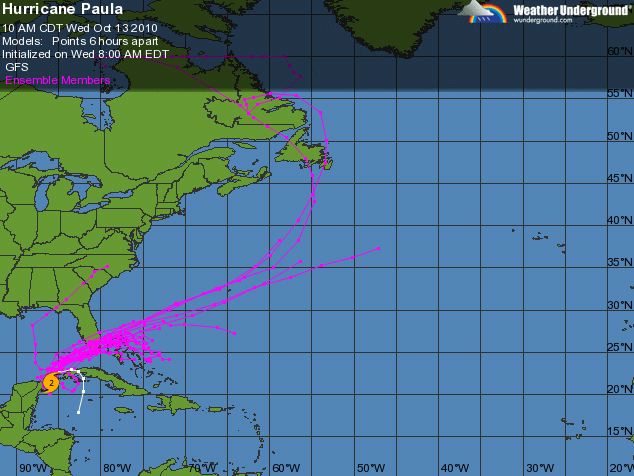 You know you're having a bad week when the National Hurricane Center doesn't quite know where a hurricane in your neighborhood is going, and your wife remembers she had a dream in July that someone named Paula tried to walk uninvited into our house.
Actually, that probably means you are having a good week, because the Lord brought the information forward while there is still plenty of time to have a prayer meeting or two.
Prayer meeting at New Dawn tonight (Wednesday night) at 7:30 PM.
Share on Facebook