Where Did Paula Go?
October 15, 2010, 1:19 pm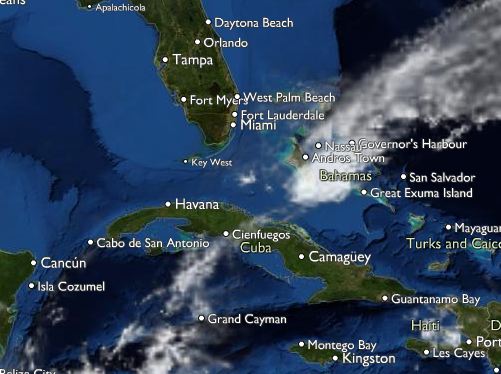 I like it when hurricanes get shredded. Paula experienced such negative shearing that it dissipated incredibly quickly and is now only a remnant low. That is pretty good for a storm that had, at one time, a forecast a track that extended out until Sunday.
Meteorologist Jeff Masters, of the Weather Underground site (see HERE), wrote this about Paula, "Considering that most Category 2 hurricanes that pass through the Yucatan Channel end up getting their names retired, we got very fortunate with Paula." What that means is that most Category 2 hurricanes that take Paula's path in this part of the season become a major hurricane and cause much damage. That is the reason that their names are retired. Paula had great potential to become something really wicked. I believe it did not because the prayer walls held.
I called a prayer meeting on Wednesday evening because we had discovered that God had indeed given us something on Paula. In essence, we were told that Paula would try to gain access to our area of influence, but that we had authority to stop her. We wield our authority through prayer and intercession, so we had a meeting where we firmly locked the door in Paula's face. We have been praying throughout this season that no hurricane force winds would breach our boundaries. Wednesday night's prayer meeting was simply to plug any holes and strengthen that wall even more.
When I called the meeting for Wednesday night, South Florida was still in the Paula's 5 day tracking cone. By the time we met the forecast track had shifted a bit more south, with only the Florida keys in that cone. Shortly after our prayer meeting the track shifted drastically south, contrary winds increased, and Paula was stopped in her tracks and ripped to shreds.
I would call that a successful prayer meeting.
Share on Facebook