He MAY Not Be the Antichrist, But . . .
October 22, 2010, 1:42 pm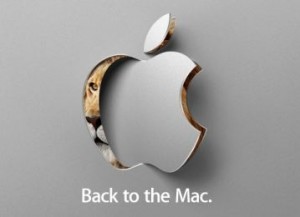 I know that the similarities between the Antichrist and Steve Jobs' Apple empire is only coincidental, but there are times that you think, "Hmm." I mean, never mind that the first Apple computer that he and Steve Wozniak built sold for $666.66. Never mind that Apple computer received a head wound and almost went out of business when Steve Jobs was forced to step down, but it was remarkably resurrected when Steve Jobs once again became its head. Never mind that Apple, a once struggling computer company now owns over 20% of the computer market and has become the dominant player in portable music devices. Never mind that you cannot buy an iPhone from an Apple store with cash—an obvious attempt to introduce a cashless society—exactly what one would expect from the Antichrist as he sets the stage to force those who buy and sell to receive the Mark of the Beast. Never mind that their logo is an apple with a bite out of it, reminiscence of the proverbial apple in the garden. And, is it only an inconvenient truth that Al Gore is on Apple's board?
Whoa! For a minute there I almost convinced myself. But then, since I am writing this article on a Mac, it directed my attention—via google— to the fact that Nero, who is the first post-cross Antichrist figure, didn't own any Apple products (that we are aware). It also reminded me that $666.66 is exactly 66¢ more than what you would expect the Antichrist to sell a computer system for. I certainly felt better when I realized these things.
Now I can enjoy all my Apple products—of which I have a gazillion—in peace.
The reason I felt the need to set the record straight on Apple, is that the company has a knack for tapping into the prophetic flow and making announcements that fit with that flow. If the company were the Antichrist, this really would be an inconvenient truth. As it is, it is simply God using cultural phenomenon to confirm things he is saying.
How has he done this with Apple? Apple has used feline code names for its OS X operating systems since its inception (Cheetah, Puma, Jaguar, Panther, Tiger, Leopard, Snow Leopard). This week the company announced that their next operating system, scheduled for release next year, is Lion.
Anyone that follows Bob Jone's prophetic ministry, knows that the Lord showed Bob that 2011, which began on Rosh Hashanah, is the year of the Lion. On Tuesday of this week, Apple announced that its next operating system, to be released in 2011, is Lion. Since I follow Bob Jones and Apple, I felt the prophetic overtones flow from Apples announcement. I recognized that the the Lord  was using a cultural phenomenon to confirm what he is saying through his prophet.
So what is the year of the Lion all about? It is about authority. The lion is roaring into the ground to release his authority into the earth. We are about to see the Church begin to understand its authority in new ways—and use it.
I know I will be writing more on this in the future. Today, I just wanted to bring the topic up, since Apple has done us the favor of confirming God's prophetic timetable once again.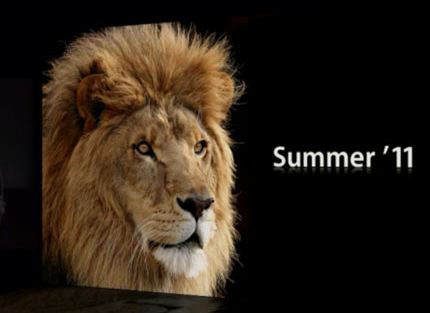 Share on Facebook