It's a Wrap!
December 1, 2010, 8:35 am
I'll write more on this later, but I just wanted to note that the 2010 hurricane season has officially ended.
Thanks for all the prayers and intercession you prayed. It helped make this the fifth season in a row that a major hurricane has not visited the United States. Time to do a victory dance.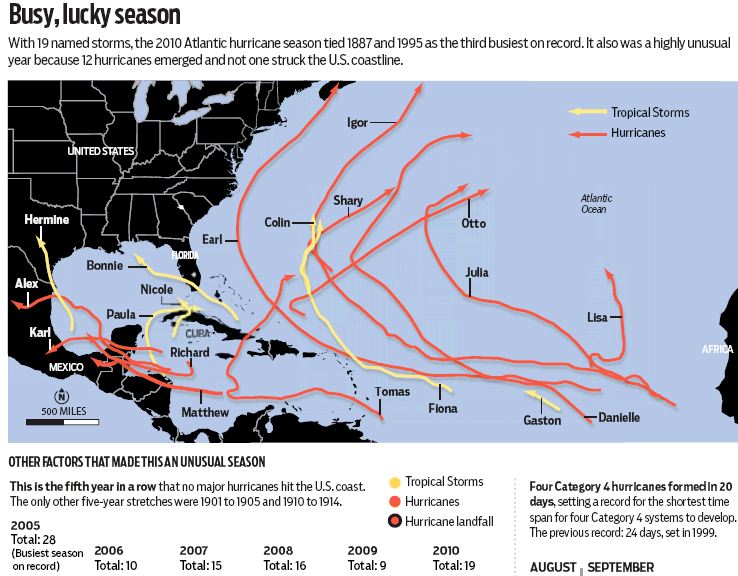 Share on Facebook