"See, Darkness Covers the Earth . . ."
December 21, 2010, 8:23 pm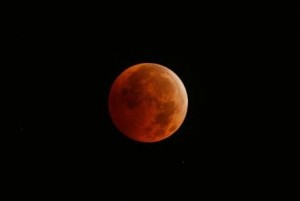 Did you see the lunar eclipse last night? If you missed it, you can see another one in 2014. However, you are not going to see another one that coincides with the winter solstice until 2094. I don't know how long it will be before you see one occur on Winter Solstice and is located directly over Florida, but I suspect most of us will see that one through the sea of glass unless Jesus has already come.
Was this eclipse significant on the prophetic calendar? Probably. You see, the Lord is the one who put the lights in the sky as signs (see Genesis 1:14). A lunar eclipse on the shortest day of the year is a "double darkness" sign in the sky. The shortest day of the year produces the least daylight. The lunar eclipse diminishes the light available in the darkness. It was a double darkness event.
But at 3:53 AM last night, after an hour of full eclipse, the light began to shine again. And after the Winter Solstice, each day gets a little lighter.
The Lord has been speaking to us about what he wants to accomplish during this Christmas/New Year's season and beyond. He wants to release his light to the Church. The moon often prophetically represents the Church. In the same way that the moon reflects the light of the sun, so the Church reflects the light of the Son. A lunar eclipse occurs when the earth gets between the moon and the sun. In the same way the Church can lose its ability to reflect the Son when the things of this earth block our view of him. But according to Isaiah 60, when thick darkness covers the earth (double darkness), the light of the Lord will be released on his people. Last night, on the darkest day of the year, the face of the moon did not reflect any light for a season. But then the light began to shine—and from this point on the days will get longer.
I believe that is the season we are entering.
". . . but the LORD rises upon you and his glory appears over you."
—————————————————————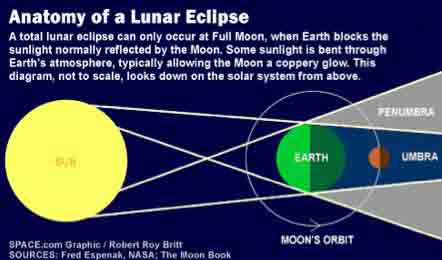 Share on Facebook