Shaking Things Up!
January 7, 2011, 6:19 pm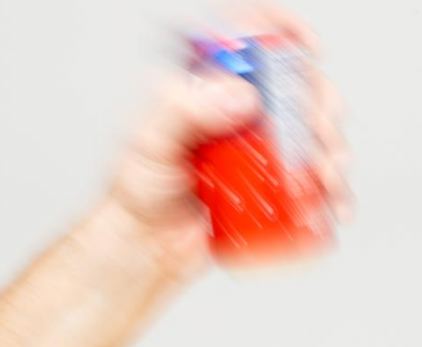 Just when you thought things couldn't get any more shaken, this little tidbit. Dawn heard the Lord tell her that he was about to shake things up, but that it would not come near her tent.
Well, that is exciting.
When I hear about God shaking something up, I wonder just what type of shaking we are discussing. Some shake ups are political, some are economic, some are literal shakings in the earth (earthquakes). Sometimes the "shaking up" is just the Lord filling his people so full of His Spirit that we literally fizz over with his presence.
However, in this case, I'm not thinking that positively. That last little promise that it would not come near her tent implies that it is not something you would want to happen near your tent.
So, let's let Dawn represent the Body of Christ that is pursuing the Lord. "Why?" you ask. Because Isaiah 60 reminds us that kings will come to the brightness of the dawn of the Body of Christ. That's why. Dawn often represents those upon whom God's glory is appearing, in other words, His Body. If she does represent the Body of Christ, then the message is a message of peace. No matter what shakings happen in 2011, His peace can rest on us. That works for me.
If you make the Most High your dwelling—
even the LORD, who is my refuge—
then no harm will befall you,
no disaster will come near your tent.
(Psalm 91:9-10 NIV)
Share on Facebook