My Sun-Sentinel Editorial
April 26, 2011, 1:01 pm

I wrote a short article for the Forum section of the Fort Lauderdale Sun-Sentinel about a month ago. They published it today. You can see it, and the flying fur in the comments section, at the Sun-Sentinel.
Why the flying fur? Whenever I publish an article like this, some who are angry about religion of any type cannot hold back. They have to comment on the article. Then others, who like the article, join the fray and it can get really intense. I suspect that the discussion in the comments section generates more heat than light, but that is usually the case in the comments section.
The article isn't explicitly Christian, but to anyone who knows the two greatest commandments, it obviously flows from my Christian worldview.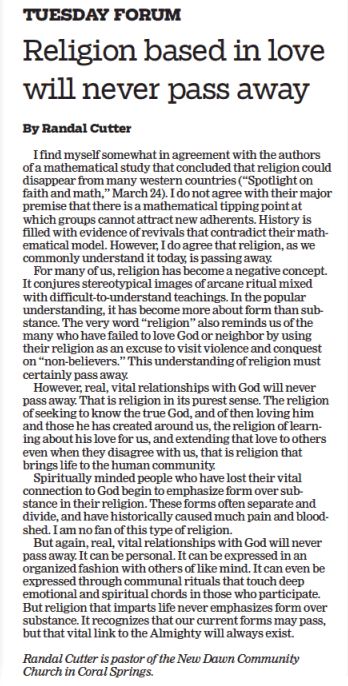 Share on Facebook