"Where's the Justice?"
July 5, 2011, 7:25 pm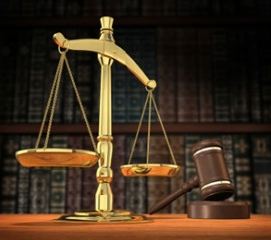 The news channels, pundits, and bloggers will have a lot of grist for their mills since Casey Anthony has been found innocent of the murder of her daughter. The talk news channels, the pundits, Facebook, and Twitter are filled with statements of outrage over the verdict. I hope you live far enough from Florida that you were not subjected to the endless media coverage of this trial. If you do not know of the trial, or the horrific events leading up to this trial, count yourself blessed. I had to work very hard to stay away from coverage of this case and trial. For the most part, I succeeded.
I did, however, pick up enough on the general flow of news to realize that most people expected a guilty verdict. In fact, it began to feel like they almost demanded a guilty verdict. This is the danger when a particularly tragic event occurs—in this case the senseless death of a child—and the people who surround the event are not very nice or respectable. In this case the term "unsavory" could certainly be used.
In Luke 6 we are told, "Be merciful, just as your Father is merciful. Do not judge, and you will not be judged. Do not condemn, and you will not be condemned" (Luke 6:36-37). Jesus spoke these words to warn us against a rush to judgment. Facts are facts. When the facts are incontrovertible (on the testimony of two or three witnesses), we do not have to judge. The evidence speaks for itself. That is not the judgment of which Jesus speaks. He is speaking of that merciless part of our nature that wants to judge and condemn others without the facts.
Throughout Casey Anthony's trial, a trial that could not produce enough facts to convince a jury that Casey was guilty of murdering her daughter, it was evident that the media was living in the "lack of mercy" arena. The coverage created an atmosphere in which Casey was convicted in the public's perception. Mercy was tossed out the window. Casey was condemned apart from trial.
I am not a legal expert, but I will say this: Justice was served. That doesn't mean that the verdict was correct. Only those immediately involved and the Lord himself really know. But justice is served when there just isn't enough evidence to convict someone of a horrendous crime, and the jury acquits the person. I will accept that verdict, because a jury of her peers gave that verdict. I will accept that verdict, because when there are no facts, I will be merciful, I will not judge, and I will not condemn.
Jesus clearly teaches that when I do this, I will not be judged so quickly by my peers, and I will not be condemned by them. This is a good reminder for us all.
Share on Facebook