Ophelia?
September 21, 2011, 6:58 am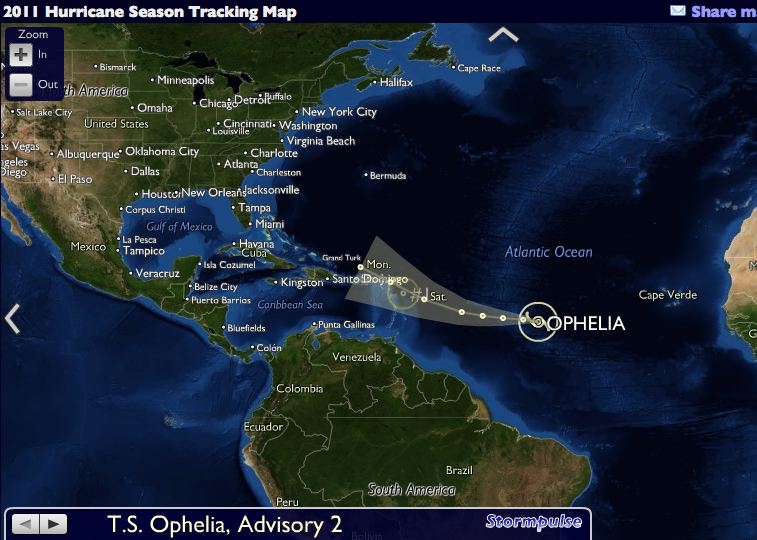 Ophelia? Really?
Who comes up with these names?
There is still a lot of warm water that could aid in Ophelia's development. So add this storm to your prayer list. We are in the latter part of the season, but that doesn't mean that we can get off the hurricane prayer wall, especially during this busy season.
Thanks to everyone who has prayed and used the keys Jesus granted his church to reduce the impact this season could have had. Please keep up the good work.
Share on Facebook