A Season of Praise
December 24, 2011, 11:15 am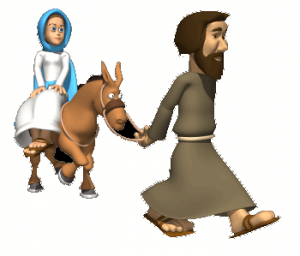 Christmas is here, with all of its complexity. It comes every year as a joyous reminder of the birth of our Savior. It comes with celebrations and families gathering, with holiday decorations and gifts. But it is also a bit more complex, in that every year it seems there is less and less of the Savior, and more and more of the Santa.
I'm not a Santa hater. I don't think the Lord is all that upset about a figure patterned on one of his saints of old, who reminds us that Christmas is a season of giving. When the Lord wanted to speak to our congregation about our new location, he used the movie Miracle on 34th Street to let us know that he was up to something. In case you haven't seen the movie lately, it is about Santa.
So, while I'm not a Santa hater, I'm not a fan of the fact that Santa has become the de facto reason for Christmas in the hearts and souls of many people. This truth is what makes the season more complex. When people lose the real meaning of Christmas to the veneer of the holiday traditions, they lose the very thing that makes this holiday, and our very existence, worthwhile.
I believe this is the reason that psychologists remind us that Christmas can be one of the most depressing seasons of the year. There are many lonely people who do not have relatives or friends with whom to celebrate the holidays. There are many dysfunctional families who come together for the holidays and hurt each other more than they help each other. Hurting people find out that gifts only make them feel good for a couple hours, and then the pain and futility of life without true purpose returns. Santa just doesn't help people deal with the real issues of life.
The Savior does help people deal with those issues. In fact, we can really enjoy this holiday no matter what our current situation, no matter if we celebrate alone, with a dysfunctional group, or a healthy family, we can celebrate Christmas because it is about redemption. It is about the one who came to make all our efforts, all our relationships, and all our life worthwhile. Christ came into the world with purpose for our lives. He broke the bonds of futility and released eternal purpose and meaning.
When Zechariah, the father of John, got his voice back, he declared that the Messiah was coming
"to rescue us from the hand of our enemies,
and to enable us to serve him without fear
in holiness and righteousness before him all our days." (Luke 1:74-75)

Santa just can't measure up to that.
Merry Christmas!
Share on Facebook