Where's Perry?
February 8, 2012, 3:06 pm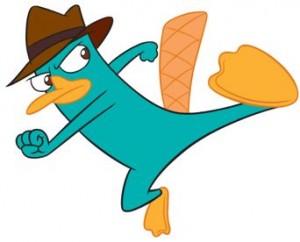 Some people have been wondering who the third Republican Presidential contender is that the Lord spoke to me about (See "What About Mitt Romney?" and "What About Newt Gingrich?" to get the background details). The third candidate is Rick Perry. The Lord spoke to me about him just a couple days before he suspended his presidential campaign. While the Lord gave me face-to-face encounters with Mitt Romney and Newt Gingrich (in dreams), he did not do so with Rick Perry. The dreams about Mitt and Newt gave me a behind-the-scenes look at their passion or personality. The dream about Rick Perry included a bit about his circumstance, and maybe a little on his heart.
Rick Perry suspended his campaign on the Thursday before the South Carolina primary. On Monday night of that week I had asked the Lord for an outline of what was going on in the Republican primary. That same night I dreamed about Perry the Platypus. That wasn't quite what I expected, but you work with what you get.
If you have been so culturally deprived that you have never seen a Phineas and Ferb episode (the show in which Perry appears), you should correct that deficiency. A whole generation is growing up with Perry as an iconic figure. "Where's Perry?" is the question in every episode, just before we find undercover Perry the Platypus involved in some adventure to save the the people of his city. After he has accomplished his mission, he reappears to the exclamation, "Oh, there you are Perry!" If you Google Where's Perry or Oh, there you are Perry, you will get all the Perry the Platypus information you ever wanted to know.
After I asked the Lord about the Republican primary, he gave me this dream about Perry the Platypus.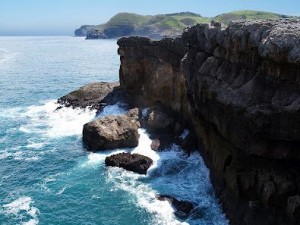 Perry was high up on a bluff overlooking a sheer cliff that fronted the ocean. Water was surging through the rocks at the base of the cliff. A giant foot was coming down to crush Perry, but just at the last moment he dove off the cliff into the water at the base of the cliff. His dive carried him safely between the rocks. The rocks and the water sheltered Perry from the giant's foot. Even though the giant attempted to crush Perry, the rocks held his foot up so that it could not come down on Perry.
You can imagine that I woke up from that dream a bit perplexed. Then I remembered that I had asked the Lord about the Republican primary field. I realized that this dream must be about Rick Perry. I didn't really understand what it meant. I thought it might have meant that Rick was off to a rocky start, but that he was being protected from a crushing blow from his opponents (or the media) simply because he lacked front runner status. It wasn't until that Thursday, when Rick Perry dove out of the spotlight by suspending his campaign, that I realized what the dream had been about. The Lord was trying to show me (unsuccessfully, I might add) that Perry was about to drop out of the race, and that this was a strategic move that would protect him from becoming road kill. The dream was clear that this move preserved him for future events.
I don't know exactly where this bit of information leaves Rick Perry, but I'm not sure it means that he is finished yet. As I wrote above, at the end of virtually every episode of Phineas and Ferb, Perry the Platypus reappears and someone says, "Oh, there you are Perry!" Perry always makes an appearance at the end. I may be pushing the interpretation a bit too far, but perhaps this means that the door is still open for Rick Perry to play some future part in the Republican primary process.
Did the dream show my anything else about Rick Perry? If so, it was all positive. Perry the Platypus is humble, fearless, and willing to serve with no real reward except serving. Those are admirable characteristics in a cartoon hero. If they describe Rick Perry's attitude and passion, that would be admirable, and exactly what we need in a president. In that case, we will probably hear from him again in the future. In the meantime, he is safely waiting out of the spotlight. While we may not hear it this election cycle, I have no doubt that we will hear it eventually, "Oh, there you are Perry!"
——————————————————–
Some folks who have wanted to subscribe to this site have been stymied by the RSS feed not working. So I have added an email subscribe option below. Just add your email address and click subscribe. You will receive an email whenever I publish an article. Your emails will be used for no other purpose.
Share on Facebook