President Obama's Trip to Iran
May 29, 2015, 6:00 am
Randal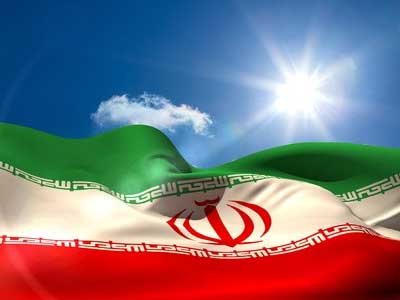 No, our president has not yet announced that he plans a trip to Iran. However, rumors of a planned visit to Tehran have been swirling for a year or more, and those rumors take on even more plausibility as Washington and Iran edge closer to a historic nuclear treaty.
Until Tuesday morning I had given zero thought about a presidential trip to Iran. That changed because of a detailed dream I had on Tuesday morning about just such a trip and its awful result. I dream often, and I can tell when a dream is personal, or when it describes events that are beyond my personal spheres of experience. This was a dream that stretched far beyond my personal experience to touch on world affairs.
Without getting into all the details of the dream, Iran is not a safe place for our president. I do not believe that we can trust the leaders of Iran, especially in view of their overt antipathy to the United States. Iran is a dangerous place to put the president of the Great Satan, the term Iran's leaders use to describe the United States of America. When you have indoctrinated an entire population for almost a generation in the belief that a country is the Great Satan, it is certainly not circumspect for the man who is the face of that country to attempt a cozy visit.
That was clearly the message of the dream. In it, our president visited Iran, but things took a disastrous turn during the visit. As a result, the United States was forced to take critical action, including unleashing an intense military response. During the course of this dream, I was first an observer of the president's trip, then a participant in the planning session about how to respond to Iran's actions, and finally an Iranian citizen watching as the United State's response unfolded in Iran. The fact that I played so many different roles, and saw so many details, made this dream even more disturbing. It had the marks of a visionary experience rather than a dream.
Do I believe that our president is planning a visit to Iran? I would not be surprised to discover that he is, especially since he has been working toward what many perceive as a significant nuclear agreement with Iran. Do I believe that such a trip would expose him and the people of both countries to grave dangers? That certainly is what the dream was about. But if the dream truly represents a future reality, why would Iran risk doing something that would provoke a destructive military response?
Israeli Prime Minister Benjamin Netanyahu, in his speech to the United Nations on September 29, 2014, has helped us with the answer to this question. In his speech, available at the C-SPAN website, he shares insights about the type of militant Islam that Iran represents. Iran is seeking to restore a worldwide Islamic Caliphate that it would lead. At its root, this militant strain of Islam is anti-American and anti-Israel. This fact alone is sufficient answer to the question.
However, there is even more cause for concern. Many militant Islamists look to the return of the Mahdi, a messianic warrior, who will lead Islam to victory around the world. Many from militant Islam believe this messianic figure will be revealed, as Prime Minister Netanyahu stated at the UN, when the militants trigger the Mahdi's apocalyptic return through their violent actions. Many strains of Islam, some present among the highest ranks of Iranian leadership, look for the return of Mahdi during a time of apocalyptic war, and perhaps even nuclear exchange.
The beliefs espoused by militant Islam, and held by many in Iran, certainly are cause for concern. They provide a theological basis for something that would be entirely incomprehensible to the western mind. It would simply never enter our minds that someone might see a state visit as the perfect opportunity to release the apocalyptic events that are said to precede the Mahdi's return. People who are rooted in western Christian culture, and even the now prevalent western humanistic culture, simply do not think in those terms. But Iran is not western.
If this dream was from the Lord, he gave it so that his people would reverse the real Satan's plans in this arena. We have been given the keys of authority by Jesus (see Matthew 16:18-19 and Matthew 18:18-19). While Satan would love to stir up hatred and death, Christians can release peace and life. Where Satan would love to release irrational action and confusion, we can pray for wisdom and clarity.
President Obama has slightly over a year and a half left of his term. I do not know if a trip to Iran is in his plans. However, at this point, if such a trip is announced, I know how I will pray. I will pray that every one of Satan's plans against him, our country, and Iran's people will fall to the ground without being accomplished. I will pray that those who have a fevered vision for chaos are absolutely disappointed by what does transpire. I will pray for peace.
——————————————————–
Subscription Notice: I have found that the most dependable way of notifying subscribers of a new post is through email. So I have added an email subscribe option below. Just add your email address and click subscribe (you will receive an email asking you to confirm your subscription—so check your spam folders if you don't). You will receive an email alert whenever I publish an article. Your emails will be used for no other purpose.
Image credit: / 123RF Stock Photo
Share on Facebook