Super Bowl Visions and Dreams
February 2, 2015, 12:16 am
Randal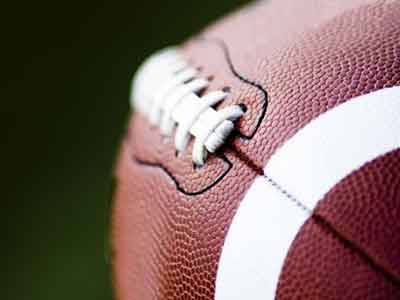 So, a guy that had a dream encounter with Jesus at the age of fourteen, throws an interception to a guy who had a vision that he was going to make a big play. If this type of thing happens in future Super Bowl games, we will eventually be calling it the Super Vision Bowl rather than the Super Bowl.
Even though I would have preferred that another Christian quarterback would have been facing the Patriots this evening (you know, the discount double-check guy), I was happy that another Christian gentleman was getting a chance to increase his stature, and thus increase his influence. Who knew that a lowly butler was going to intervene and turn it all upside down? Oh, it wasn't a butler, it was Malcolm Butler. And in a post game interview he stated that he had a vision that showed him he would make a big play. He said he was blessed, He pointed to heaven to give glory to God. And he told his interviewer that he could not explain it.
When such revelatory themes are in play, I like to sit back and check if God might be saying something. When I do that in this case, I like the fact that the Patriots won for thematic reasons. If God is sending a message through the outcome of a game, I want the Patriots to win. Period. I believe it is time for spiritual patriots to win. I believe God has communicated that in other forms, and the Super Bowl would be an obvious emphasis of that message.
However, I don't assume there is a message in every Super Bowl. But when dreams of Jesus that lead to young man's salvation, and visions of big plays are openly on display, I have to think about it. Might there be a message?
If I was looking for a message, I would remember the most well-known biblical butler. That is the one that Joseph met in prison. That butler had a revelatory encounter also. Joseph told him that Pharaoh would lift up his head in three days. That is exactly what happened (see Genesis 40). The butler's position was restored, and he returned to his position at Pharaoh's side.
Perhaps there is a message, and perhaps it is as obvious as that. Wouldn't it be wonderful to see the heads of the true spiritual patriots lifted up in three days? It is time for resurrection power to come forth after three long days in the tomb. It is just about time for those who have been seeking to bring this country back to truth to see God move on their behalf. It is just about time for God's people to step out of the darkness of defeat into the light of revival fire.
I, honestly, was not excited about a Patriot's win, until I heard Malcolm Butler's words. Then I sensed that God was up to something. I don't pretend this short post contains the fullness of the intended meaning. But perhaps it is time to lift up our heads, for our redemption is drawing near.
——————————————————–
Subscription Notice: I have found that the most dependable way of notifying subscribers of a new post is through email. So I have added an email subscribe option below. Just add your email address and click subscribe (you will receive an email asking you to confirm your subscription—so check your spam folders if you don't). You will receive an email alert whenever I publish an article. Your emails will be used for no other purpose.
Image credit: 123RF Stock Photo
Share on Facebook