A Royal Crown for Wales
September 19, 2014, 1:51 pm
Randal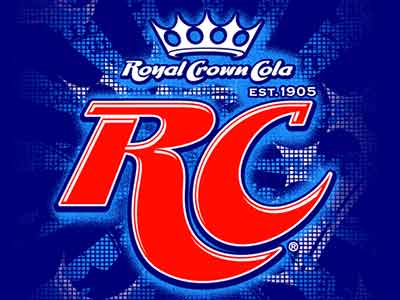 I enjoy it when the Lord backs up a prophetic word with a sign in the heavens. This happened for me in Wales back in 1999. That Spring, I was meeting with a group of pastors at Cornerstone Church in Swansea, and gave them a word about God's 11:11 time for them. I spoke about God's plans and purposes for his people in Wales. It involved double blessing and more. Sometime after we left Wales, someone sent me a newspaper headline about the solar eclipse of August 11 that year. It announced that the eclipse would take place exactly at 11:11 AM in Cardiff, the capital of Wales. Many saw the eclipse as a sign in the heavens that confirmed the word I had given.
I love it when God backs you up.
Now it has happened again.
The Lord began to speak to me about Wales and a royal crown in April of this year. He began to show this to me by emphasizing Randy Clark's initials (RC). I knew that Randy was ministering at the New Wine Cymru Leadership conference in Swansea toward the end of May. Obviously, I was even more intrigued because Randy and I share the same initials. The Lord then showed me it was about a royal crown by showing me the Royal Crown Cola logo. I know that this type of communication might sound a bit odd to some, but if God often uses you prophetically, you will understand this is normal communication from the Lord. Just look at Jeremiah's almond tree, and you will see the Lord's love of puns and images (see Jeremiah 1:11f).
I didn't do anything with this word at that time, because I knew that the Lord will often confirm something he has shown me by also speaking to my wife, Dawn. I didn't tell Dawn about what the Lord was showing me, but waited patiently trusting that the Lord would confirm the word if it was important. I did not wait in vain.
On May 13th of this year, just a few days before I was scheduled to travel to Wales, she told me that the Lord had said that he was intending to restore the royal crown to Wales. Because the Lord had not only confirmed the word, but had also given me more insight, I knew this was an important word. I knew it was a promise for the country, but I did not understand the fullness of what it meant. I knew that since I was an American, the concept of royalty and crowns would speak more to those who lived in their culture than it did to me. So as I have travelled in Wales this year, starting at the New Wine Cymru Leadership conference in May, I have asked the leaders with whom I have connected what they thought this word might mean. I have received answers ranging from apostolic authority to national sovereignty, from playing a key role in preparing the Bride for the King of Kings to full scale revival.
I still haven't locked down on the fullness of what the Lord means at this time, but I do know he has affirmed that this topic is important. As I wrote above, he has done it again; he has once again confirmed a prophetic word that I have given in Wales with a sign in the heavens.
On August 31 of this year, a new asteroid was discovered named 2014 RC. On September 7, it flew by earth at a distance of about 25,000 miles (a tenth of the distance to the moon). It was a stunning reminder of how many uncharted asteroids there are, and how close they can come to the earth. It was also a sign in the heavens. Its name, 2014 RC, was a confirming sign of the word that the Lord had given to me. If you are tempted to believe that it is just a quirky coincidence that the asteroid also shared the initials RC, you really do not understand the ways of the Lord. This is a sign for those who do understand, and who believe that the Lord still communicates to his people today.
In May and June I spoke to Welsh leaders about the Royal Crown for Wales. On September 7, the Lord sent a sign to confirm this message for the people and leaders of Wales. I am writing this message, explaining the word in far more detail, so that those with ears to hear will be able to hear what the Lord is saying to us.
If I get more on its meaning, I will post more on this topic. For now we know that God's move in Wales is an important part of his current agenda. I invite you to pray for that country, and that his people there would step into the fullness of their destiny. I also ask that you invite the Lord to speak to you about the meaning of this sign for his people.
——————————————————–
Subscription Notice: I have found that the most dependable way of notifying subscribers of a new post is through email. So I have added an email subscribe option below. Just add your email address and click subscribe (you will receive an email asking you to confirm your subscription—so check your spam folders if you don't). You will receive an email alert whenever I publish an article. Your emails will be used for no other purpose.
Image credit: Dr. Pepper Snapple Group
Share on Facebook