It is Time to Reap Now
July 15, 2014, 4:50 pm
Randal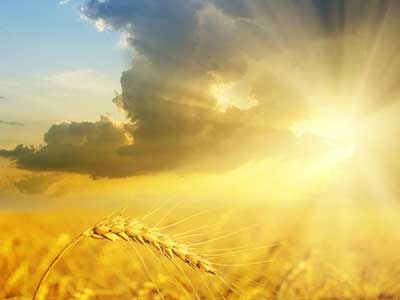 Which would you rather do? Would you rather sow, or would you rather reap? I do not believe this question is difficult. I suspect the majority of us prefer the harvest. It's not that we hate sowing, it's just that there is so much uncertainty about it. Will the seed take? Will the weeds choke out the fruitfulness? What about the bugs, and the predators that eat the immature fruit? It's even more interesting when we leave the realms of physical farming and venture into the realms of the spirit. When we venture there, we aren't even certain that we will be the ones harvesting the crop. It can feel like all we ever do is sow, and that we rarely see the harvest on a major scale.
I can't begin to remember the amount of spiritual seed I have sown, nor can I remember every piece of ground into which I have sown it. I have been immensely gratified, even moved to tears of joy, when I see that seed taking root and beginning to produce fruit in the lives of God's children. However, like many of you who are reading this, I have sown far more into my geographical area, and into the ministry I am privileged to serve, than I have harvested. It has definitely been a time to sow; it has been a time to patiently plant good spiritual seed into whatever ground the Lord has given us, without worrying about whether we would ever see the fullness of the harvest. Faithful servants die to their own ambitions and follow the path that their master has laid out for them—I know I am preaching to the choir; you understand this. For the most part, those who are laboring for the Kingdom have been sowing for future harvest without thought of immediate return. But now it is time to reap.
The Lord spoke those words to us quite recently. He gave them to us in a way that emphasized that the the focus is moving from planting to reaping. Where until now, our major energy has been released in planting, it will now shift to the equally labor intensive job of reaping. We are still going to be working, but we will note that our focus has changed in response to the need.
That doesn't mean that we are done with the whole seedtime and harvest thing. There is a creation principle which governs how things work in our physical world so that sowing and reaping will continue. There are also spiritual principles which govern how things work in the spiritual world, so we will continue to sow all sorts of seeds, looking toward even more harvest. That is what we do; God's people sow into his Kingdom and his people. However, the main point that he is emphasizing now is that the harvest will soon be greater than any seeds we have sown could possibly produce. We are going to begin receiving the harvest, not just of what we have sown, but of what others have sown before us. It is time for supernatural results to spring forth from all that seed that countless generations have sown. It is time for the great cloud of witnesses to enjoy watching all their seed spring forth in fruitful harvest. It is also, most definitely, time for Jesus to receive the reward of his sacrifice.
When will this begin? We heard, "It is time for reaping." That sounds like now, doesn't it?
——————————————————–
Subscription Notice: I have found that the most dependable way of notifying subscribers of a new post is through email. So I have added an email subscribe option below. Just add your email address and click subscribe (you will receive an email asking you to confirm your subscription—so check your spam folders if you don't). You will receive an email alert whenever I publish an article. Your emails will be used for no other purpose.
Image credit: mycola / 123RF Stock Photo
Share on Facebook