Tornadoes and Rain
June 3, 2013, 8:26 am
Randal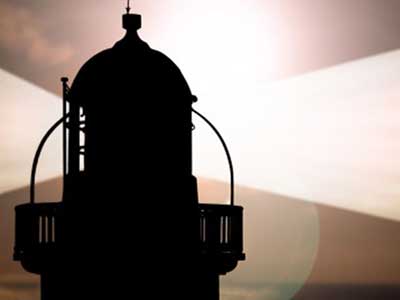 Moore, Oklahoma was hit by a tornado again this past Friday. If you read my last post (available HERE), you know that the Lord showed us that we could expect more tornadoes to hit towns and cities. However, I really didn't believe that meant that Moore, a city that is grieving the loss of dozens of its people, would be among those hit. My heart goes out to them.
The Lord told us that the names of the cities that tornadoes hit this year would be signposts along the way for what was coming. When Granbury, Texas had the first tornado outbreak, I was concerned that it meant that the next storm (or storms) would have a high death toll (grand bury). When the large tornado hit Moore, Oklahoma, I realized that the town's name pointed to more tornado outbreaks, and released an alert along those lines. The fact that Moore has been hit again probably indicates that even more tornadoes are coming.
There was a second signpost with Friday's storms. When I read media reports, I saw that they said that Moore and El Reno were hit by tornadoes. If these names are our signposts, then we know more storms are coming (Moore/more), and that it probably will bring even more flooding rain.
El Reno means the reindeer. Since both Granbury and Moore were signposts based upon their pronunciation rather than there name meanings, I suspect that reindeer refers to rain-dear, where the meaning of dear is costly. I don't think this is too much of a stretch, since the storms that hit last Friday brought a lot of flooding (costly rain) to the areas that were hit.
God's people have authority to pray the death out of these disasters. We live in dark times, but according to Isaiah 60, when times are dark God's people can shine brightly. We can release the light of intercession over our geographic areas. It is imperative that we do so now.
——————————————————–
Update in 6/3 at 2:30 PM: Carol O. sent me an alternate interpretation of El Reno that I rather like. She wrote, "Reindeer may have several meanings…  More means more, but reindeer could express how precious rain is, and deeply needed in the correct way, to relieve drought in the Midwest and plains states, not in downpours that run off into flash flooding." Amen. Whether we interpret El Reno negatively or positively, the prayer application is the same: We can stand in authority and pray that the only rain that falls is beneficial and helpful toward breaking the drought, but not more than the land can safely absorb. We do want that drought broken.
——————————————————–
Subscription Notice: I have found that the most dependable way of notifying subscribers of a new post is through email. So I have added an email subscribe option below. Just add your email address and click subscribe (you will receive an email asking you to confirm your subscription—so check your spam folders if you don't). You will receive an email alert whenever I publish an article. Your emails will be used for no other purpose.
Image credit: morrbyte / 123RF Stock Photo
Share on Facebook